Vertical Grain Siberian Larch decking
Vertical Grain Siberian Larch
VG SILA (Vertical Grain Siberian Larch) is a naturally durable and aesthetically refined timber cladding product. Particularly popular for projects with a requirement for both timber cladding and decking as using VG SILA creates a consistent look throughout the project. Finger jointed boards allow for long lengths of up to 6 metres.
Our current stock of Siberian Larch was procured pre-conflict and as such retains it's FSC and PEFC accreditation and chain of custody.
Virtual samples
Click on the 3D icon to view virtual cladding samples. Tilt and zoom in on the sample to view the texture, grain and colour of the boards and use the highlight feature to see how light and shade affect the aesthetic.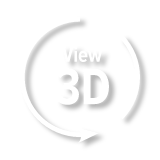 RW212
Vertical Grain Siberian Larch
Planed
Uncoated
3D View
Profile options
VG SILA decking can be prodcued in the following profile.
RW212
Standard width: 92mm
Standard thickness: 27mm
View profile