Factory coated cladding – coloured finish
Russwood's vacuum coated, painted cladding ensures a consistent, high quality finish and optimal long term product performance.
Due to the increasing popularity of painted cladding, as an alternative to naturally weathered timber, Russwood manufacture vacuum coated cladding at our modern in-house coating facility; the first of its kind in Scotland. By treating the timber under factory-controlled conditions, the application will be of a consistently high standard, and the resulting end-product will offer enhanced aesthetic and durability properties as well as a reduced maintenance cycle.
Suitability & basic recommendations
It should be recognised that suitability for factory coating varies greatly between cladding products and requires careful selection of species, profile, finish and paint type to ensure optimal performance. The correct selection of the above will depend on the project in question and as experts in our field, we are well placed to make suitable recommendations based on your individual project requirements.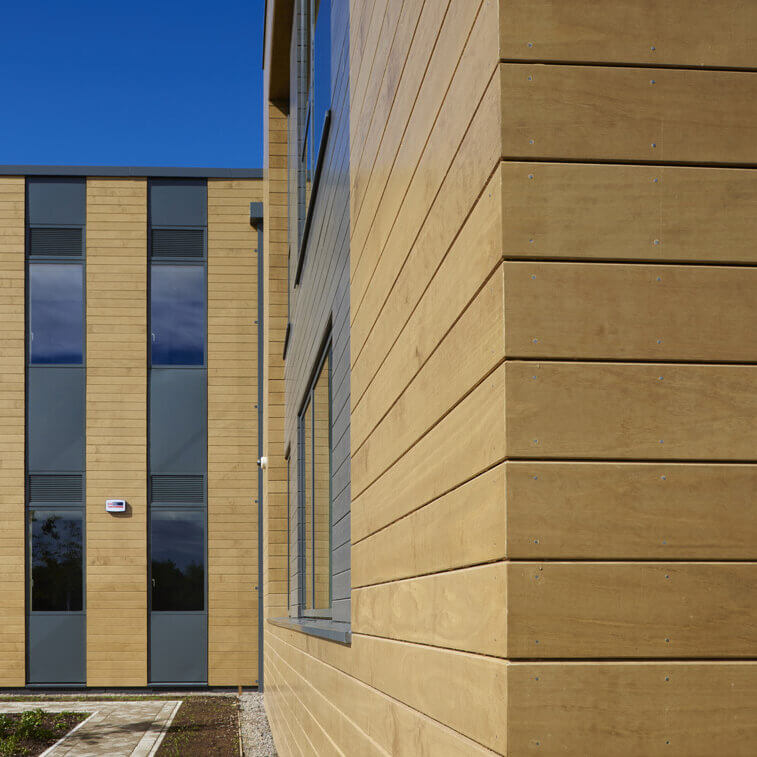 Colour options
Russwood's factory coated cladding is available in a select range of translucent and opaque paint coatings as well as our SiOO:X options. The range of colours and tones can be used to achieve a variety of aesthetics, meaning there is an option to suit every project. Translucent colours can vary considerably depending on species and surface finish. Please see our Standard Colour Guide for the full range of available colours.
Benefits of factory coating
Factory coating offers a number of benefits over coating on-site. Adverse weather conditions can lead to long delays on-site, with dry conditions needed for a number of days in order to avoid the effects of excess moisture. The cost of labour, painting equipment and potential need for scaffolding should also be considered. Russwood charge a set price, quoted upfront, for vacuum coated cladding which includes all preparation, coating, drying, storage and delivery. Coatings are applied under factory conditions to timber which is dried to the optimum moisture content of 16-18% (+/- 2%), meaning weather conditions are irrelevant. A basecoat is applied all round to seal the timber, with the front presentation face and two sides fully coated to a consistent, flawless finish.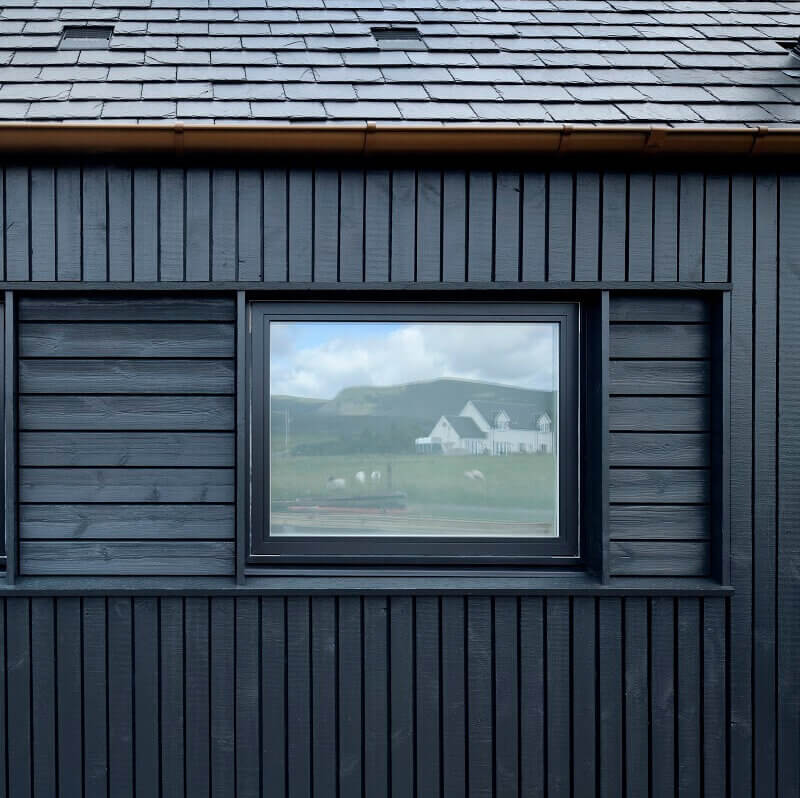 Samples
We are happy to provide a sample of factory coated timber from our standard colour range. Please get in touch with one of our Cladding Sales Advisors to request a sample.
---
Species suitability
The following species are suitable for coating with a Factory coated cladding – coloured finish