Vertical Grain Siberian Larch cladding
Vertical Grain Siberian Larch
VG SILA (Vertical Grain Siberian Larch) is a naturally durable and aesthetically refined timber cladding product. Particularly popular for projects with a requirement for both timber cladding and decking as using VG SILA creates a consistent look throughout the project. Finger jointed boards allow for long lengths of up to 6 metres.
Our current stock of Siberian Larch was procured pre-conflict and as such retains it's FSC and PEFC accreditation and chain of custody.
At a glance
Grade
A mix of the highest grades of Siberian Larch and comprised of vertical and semi-vertical grain boards. Approximately 70% virtually clear grade (knot free).
Weathering
Will weather to a muted grey tone over time, with finger joints fading out. Ideal for seamlessly blending cladding and decking to weather naturally.
Sustainability
Sustainably sourced from well managed forests. FSC® certified.
SiOO:X coating
Can be factory coated in SiOO:X original or pigmented versions, to achieve a weathered look at an accelerated rate.
Durability
Naturally durable (Class 3 BS EN 350-2).
Paint coating
Due to the natural durability and beauty of VG SILA cladding, it is generally left untreated to weather naturally.
Appearance
Finger jointed cladding with exceptionally straight grain. Virtually clear of knots. Warm mix of colours, from light reddish brown through to golden browns.
Density
Dense. Classified by BS EN 350-2 as approximately 628 Kg/m³ at a moisture content of approximately 16–18%.
Fire retardant coating
Can be treated with fire retardant.
Application
Clean and contemporary cladding option. Popular for projects with a requirement for both cladding and decking.
Stability
Very good stability due to vertical grain. Up to 50% less movement than with flat-sawn boards, which results in minimal shrinking and expansion.
Surface finishes
Can be produced in a planed finish.
See how Vertical Grain Siberian Larch compares with other species
Expert View
VG SILA is an outstanding timber for projects which require both cladding and decking as a consistent look can be carried throughout. The finger jointed vertical grain boards mean it's very stable and aesthetically clear.

Dave Warwick

Cladding & Decking Sales Supervisor
Virtual samples
Browse and compare virtual VG SILA samples from the comfort of your home or office; the quickest and most sustainable way to view our range of samples. Click on the 3D icon and tilt or zoom to view the texture, grain and colour of the boards or use the highlight feature to see how light and shade affect the aesthetic.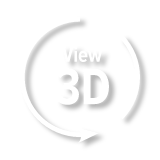 RW212
VG SILA
Planed
Uncoated
3D View
Profile options
VG SILA is available in one standard profile, which is also suitable for decking.
RW212
Standard width: 92mm
Standard thickness: 27mm
View profile
Surface finishes
All VG SILA boards are run through our planning mill to create a smooth, planed finish.
Planed
Planed boards are run through our planing mill to create a smooth, dressed finish.
Learn more
Coated options
Due to the natural durability and beauty of VG SILA, it is generally left to weather naturally. It can, however, be factory coated in SIOO:X, or with your choice of colour from our Teknos paint range. VG SILA can also be fire-retardant treated with Burnblock.
SiOO:X
SiOO:X Wood Protection eliminates differential weathering and provides a consistently weathered tone.
Learn more
Factory coated
A high quality pre-painted coloured finish with optimal long term product performance.
Learn more
Recommended fixings
How timber is fixed is fundamental to its long-term performance in terms of both appearance and durability. Explore Russwood's recommended secret-fixing options for a contemporary aesthetic without visible fixings, and face-fixing options for effective and neat detailing with precision-engineered visible fixings.
Frequently asked questions
No results
How much is VG SILA cladding?
VG SILA starts from £54 per m² excluding VAT. Prices are based on a minimum quantity of 50 m² and coatings add an additional cost of approximately £20-25 per m². Prices are subject to change due to the fluctuating prices of timber and should be used as a guide only. For the most up-to-date prices please contact our sales team.
Can you help with NBS specification?
Yes, Russwood's dedicated Architect Liaison Team can assist architects with selecting the best timber cladding species, coatings and fixings for their projects, ensuring both the performance and aesthetic requirements are met. We can also assist with writing the H21 (external timber cladding) National Building Specification (NBS). Find out more about the services we offer to architects.
How do I order VG SILA cladding?
To receive a quotation or to place an order, get in touch with our Technical Sales Team who will be happy to assist.
Can I order a sample of VG SILA cladding?
The quickest way and most sustainable way to view cladding samples is to browse our range of Virtual 3D samples. Physical samples can be ordered by contacting our sales team who can assist with selecting the most suitable cladding for your project and send out appropriate samples. 
How does VG SILA compare to other timber species?
Our handy Cladding Comparison table allows you to compare species information and timber properties at a glance.
Where do you deliver to?
We offer UK wide delivery on all of our products. Please contact our sales team for a quote.
Springwood is situated in Cheshire's leafy Booths Park business complex, surrounded by historic buildings which offer high quality serviced office space under the Bruntwood brand. Distinct from its neighbours, Springwood was a 1980s two-storey office block, with a bright white and blue façade. Though functionally suitable, the space needed to be brought into the 21st century, […]
Read more